This is the loadout I am working on at the moment, airsofting is not legal in this country but hey rules are there to be broken.
Inspired on this Chechen War photo: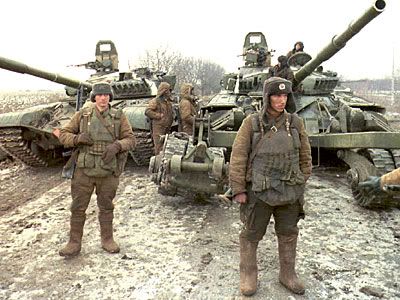 I have/need:
- M69 winter, Afghanka winter or GORKA uniform
- 6B5 vest (in TTsKO camouflage, is this 'possible'?)
- Ushanka or a M68
- Gas mask
-..?
- maybe OZK overboots, just because they're cool
I hope to make the it as accurate as possible.
Any suggestions or recommendations?